Anne is now a certified GAPS

©

provider.
Anne has always stressed the importance of clean, organic foods and avoiding processed foods and chemical food additives, but the GAPS© diet takes this to another level of healing. Described in detail in Dr. Natasha Campbell-McBride's book Gut and Psychology Syndrome, The GAPS© diet is most commonly used in the treatment of inflammatory bowel disease, leaky gut syndrome, autism, ADHD, depression, anxiety and autoimmune disease. The GAPS© diet is inspired by the Specific Carbohydrate Diet (SCD) developed by Dr. Sidney Valentine Haas in the 1920s to heal digestive disorders.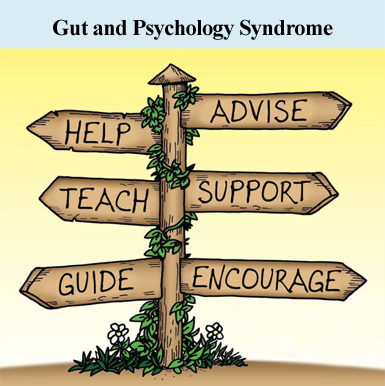 The "GAPS© Diet" is a nutritional healing program that is designed to:
Repair the gut wall (leaky gut)
Rebalance probiotics in the micro-biome
Stop toxic overload from non beneficial bacteria strains that often dominate the gut environment
Prevent toxins from entering the bloodstream, which causes an array of autoimmune disorders
Suggests easy to digest foods so your gut and body can rest and repair
Anne can help you understand how the diet works, what to eat, and what not to eat and how to get started. Many people start small are work into the diet, but it's typically best to commit wholeheartedly and jump right in!"
See www.gapsdiet.com